Spotlights sunken round
These beautiful round recessed spotlights with their recessed (recessed) lamp seat provide a quiet atmospheric light source with our dimmable GU10 LED spot.
The luminaire can be used in many areas such as living room, kitchen, hallway, bedrooms, etc. in fact in all rooms with the exception of damp conditions. Available in various colors.
Choose from our extensive range of design recessed spotlights. Our recessed spotlights are suitable for LED lamps with connection GU10 or GU5.3 .. Order a recessed spot and judge the quality yourself!
---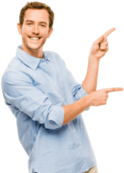 We like to help you!
E-mail : support@onelight.shop
WhatsApp : 06 51 14 22 34
Mobiel : +31 (0)6 51142234