Onelight smart home
If you want to start a "smart home", you probably mainly think of smart products such as doorbells, lamps, door locks and thermostats that you can use as a basis.
However, you can also set up your "smart home" on the basis of a protocol, such as Zigbee, which gives you more options to expand your smart home and is also more flexible in the many applications.

We tell you everything you need to know about ZigBee, a universal protocol for your smart home. Which products are there, how do you control everything and what are the advantages.
---

What is a protocol?
Basically, a smarthome protocol is a language: a way to communicate. If devices speak the same language, they can exchange data and as a user you can control multiple smart devices with one app or voice assistant.
If they all speak other languages, you often need multiple apps and voice assistants to be able to operate everything.
That is why it is good to see that manufacturers of smart home products are working on standardized protocols. Protocols that already exist, such as WiFi and Bluetooth, or Z-wave and Zigbee are examples of this.

Zigbee is a wireless smarthome protocol that works over the so-called mesh network. This mesh network works with a low energy consumption and is therefore also ideal for Zigbee devices that work on battery.
Think of motion sensors, door switches and much more.....
---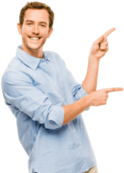 We like to help you!
E-mail : support@onelight.shop
WhatsApp : 06 51 14 22 34
Mobiel : +31 (0)6 51142234