Product specification
Shelly
Brand:
Shelly
Voltage Primary:
110-230V +/-10%, 50-60Hz
Device temperature protection:
Yes
Dimbare power-LED:
50-200VA / 10W – 200W
Incandescent and halogen light sources:
10 - 200W
Resistive-inductive loads ferromagnetic transformers
50 - 150VA
Working without a neutral line:
Yes
Operational temperature:
0 to + 35 °C
Device power consumption:
<1W
Intelligent On / Off:
Yes
Local and remote control:
Yes
Wireless/WiFi Protocol:
802.11 b/g/n
Radiofrequency:
2400 - 2484 MHz
Range:
up to 50 m outdoors and up to 30 m indoors (depending on the building materials)
Size:
42mm x 36mm x 14 mm
Reviews
View all reviews from our customers below
Thank you for taking a moment to review our work.
This review will not be posted immediately because it must first be approved by our administrator. When this review is approved, it will appear on this page.

Sincerely,
Onelight.shop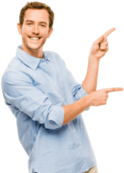 We like to help you!
E-mail : support@onelight.shop
WhatsApp : 06 51 14 22 34
Mobiel : +31 (0)6 51142234